Vangie Lopez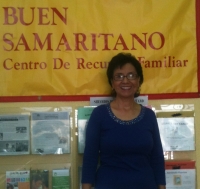 Vangie Lopez: Is Good Samaritan's Board President. She is a product of the Mission District of San Francisco and feels honored to be able to continue her connection through serving those who live in that community. Her parents migrated from Mexico to the United States, looking for a better life for their children and settled into this amalgam of cultures and backgrounds. Her ties with Good Sam go back to when her mother-in-law took piano lessons at the center as a child.
Vangie currently serves as a Spanish-speaking trainer in the Mission District for low-income women who are seeking to become financially independent by starting their own small-businesses, even travelling to Santiago, Chile to conduct a program. Through her company, Heart @ Work, she also works with non-profits as a mentor and coach, along with working as a consultant for Diversity and Leadership. Bringing her extensive background in human resources for global financial services organizations, Vangie has chaired the Good Samaritan board's Human Resources Committee since 2008.
Vangie and her husband Mike volunteer as homeless shelter cooks and servers, visiting the homebound, and singing in church choirs. They also enjoy traveling to Hawaii to visit their daughter and are thrilled to be expecting their first grandchild.
Kat Taylor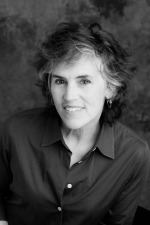 Kat Taylor: Is President Emeritus of Good Samaritan's Board and her life has been dedicated to serving social justice and environmental health. Currently, she serves as CEO of One PacificCoast Bank, a Community Development Financial Institution she founded with her husband, Tom Steyer, to bring beneficial banking to low-income communities in an economically and environmentally sustainable manner.
Kat is a Founding Director of TomKat Ranch Educational Foundation dedicated to sustainable food production through ranching, tours, research, and school lunch and garden programs.
Kat also serves and has served on many non-profit boards including the Harvard Board of Overseers, Insight Prison Project, KQED, Co-Chair of "Building the New CuriOdyssey Campaign", & Yerba Buena Center for the Arts.
Frank DeRosa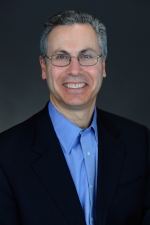 Frank DeRosa: Is the Treasurer of the Good Samaritan's Board, a former Board President and a Board Member for 26 years. He has remained committed to Good Sam's mission to assist immigrants in becoming contributing members to the Bay Area community, partly because his four grandparents immigrated through Ellis Island two generations earlier. When not at Good Sam, Frank is a developer of renewable energy power plants in the U.S. and overseas. He is the founder and former CEO of an independent solar energy development company, and was a leader of PG&E's renewable energy program. Frank is a recognized industry expert in state and federal energy policy, with testimony before Congress and State authorities on energy policy, facilities siting, and electricity regulation.
Bob Hernandez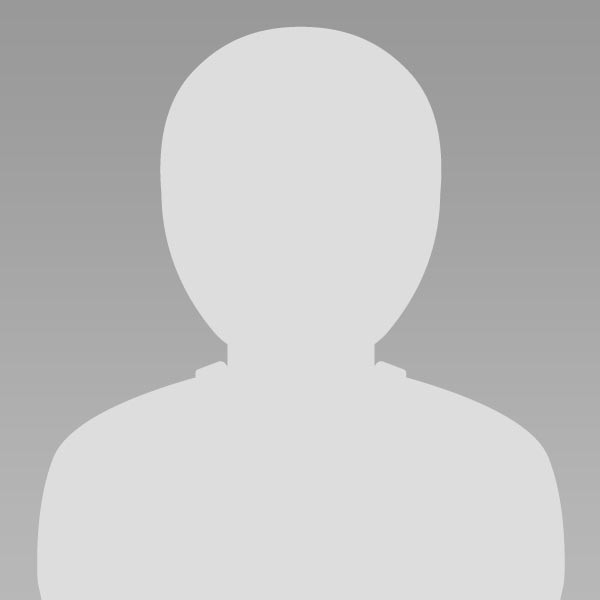 Secretary—Bob Hernandez: is a native San Franciscan, son of immigrant parents from Nicaragua. He attended Lowell High School and graduated with honors from City College of San Francisco, San Francisco State University, and the University of California Berkeley where he received his Master in Social Work. Bob is a passionate leader and has dedicated his life to improve the lives of Latino children, youth and families in San Francisco. Recently retired, Bob served as a clinical social worker in San Francisco's Department of Public Health for more than twenty years providing leadership in the Children Services and Behavioral Health Division.
Bob currently serves as the President of Mission Council Board of Directors and is the founding board member of the Cesar Chavez Parade and Recognition Council. Bob has received many recognitions for his contributions among them, a Certificate of Recognition from the San Francisco Board of Supervisors for Outstanding services to the Spanish Speaking Community of San Francisco, Certificate of Appreciation from the San Francisco Education Fund for San Francisco Public Schools and Coleman Advocates for Children and Youth and Families. He also received an award from the Department of Human Services for improving services to the Latino community and earned a Lifetime Achievement and Community Service award from the National Latino Peace Officers Association-SF Chapter.
Ximena Arias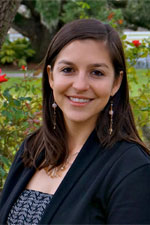 Ximena Arias: Was born in Colombia and immigrated with her family to the United States at an early age. Her parents had the dream of owning a successful business in the US and with few initial resources saw that dream to fruition. Motivated by her parents' entrepreneurial spirit, Ximena has dedicated herself to supporting families who are working towards financial self-sufficiency. She attended the University of Florida, where she completed her master's degree in International Business. Upon graduation, she moved to the Bay Area, where she has worked at two non-profit organizations that have made a tremendous impact in the Latino immigrant community: Women's Initiative and Mission Asset Fund. Ximena is currently consulting with the family business her parents started over 15 years ago. She is excited to join Good Samaritan's board and continue to further its mission and commitment to immigrant families.
Bao-Tran Ausman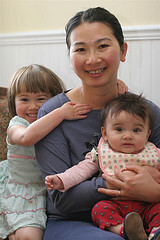 Bao-Tran Ausman: Was born in Vietnam during the war. In 1978, her immediate family decided to escape. Joining many other refugees who became known as the Vietnamese boat people- a term given to the Vietnamese who fled in large numbers following the Fall of Saigon- her family eventually made it to the United States in 1980 and settled in Sacramento. Having no money and not understanding English, her parents decided to enroll in college to earn their degrees, applied for welfare, and obtained subsidized housing.
As newly arrived immigrants, Bao-Tran and her family benefited tremendously from services provided by charitable organizations similar to Good Sam. Bao-Tran feels strongly that without such organizations like Good Sam, she and her family would not have been successful at improving and establishing their lives in their newly adopted country.
Bao-Tran joined Good Samaritan's Board of Directors in 2009. She currently works as a Vice President in the community development arm of a major bank. She works to finance affordable housing development, to give back and enable low-income households to have affordable, safe, and high quality housing. In addition, as a parent with young children, Bao-Tran is interested in issues of quality and affordable childcare in San Francisco.
Rev. Dr. Joseph Bryant, Jr.
Reverend Bryant: Leads Calvary Hill Community Church, a 1,500 member congregation in the Bayview district. Also the National Director of Sports and Co-Director of PUSHTECH 2020 for the Rainbow/PUSH Coalition, he is a Good Samaritan Board Member. Pastor Bryant has been a central figure in the development of the Vision Academy, Good Samaritan's newest program for schoolchildren interested in chess, computer coding, academic instruction and experiencing the outdoors.
Rosalyn Chen
Rosalyn Chen: Immigrated from Taiwan to California with her family at the age of 11 not knowing a word of English. Times were tough for her family as they struggled to make a life in this new country. Through much hard work, family sacrifice and support, she received her BA in Political Science from UC San Diego and her MBA in finance from University of Southern California.
She spent 10 years working as an investment banker at UBS Investment Bank and Piper Jaffray helping government agencies secure funding for infrastructures such as schools, roads, police stations and water/wastewater facilities. She looks forward to bringing her immigrant experience and financial background to the Good Samaritan Family Resource Center.
Robert Cornwell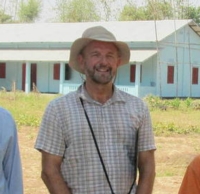 Robert Cornwell: Helped develop Good Samaritan's current Family Resource Center building. He also negotiated Good Sam's partnership with Mission Housing Development Corporation to create 20 units of large family very low income housing on the Family Resource Center site. As President and Principal of CSG Advisors, Bob structured over $11 billion of transactions to support affordable housing, redevelopment, education and infrastructure projects around the United States.In 2010 he founded Build a School in Burma, which has completed 6 schools in that country and has 2 others under development. Bob was previously Director of Financial Management for the City of Denver, a US Peace Corps Volunteer in Jamaica and a Forest Service wilderness range in Colorado.
Alan Levinson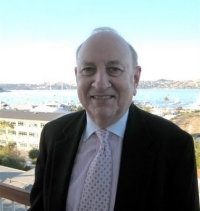 Alan Levinson: Has served on the Good Sam board of directors for almost 25 years. He has a B.A. in business from Arizona State University, an M.A .in Hebrew Letters from the Hebrew Union College and is an ordained rabbi. He has been a tireless advocate for immigrants and minorities since the mid sixties and just returned from two years living in Mexico. As a nonprofit activist volunteer in San Francisco assisted with the transitioning of thousands of immigrants into the workplace. For several decades Alan worked for Northern California Grantmakers as a Program Executive working with Levi Strauss, James Irvine Foundation, San Francisco Foundation, Marin Community Foundation, Chevron, and Apple Corporation dispensing emergency loans and grants to local social service agencies.
Lucija Muratovic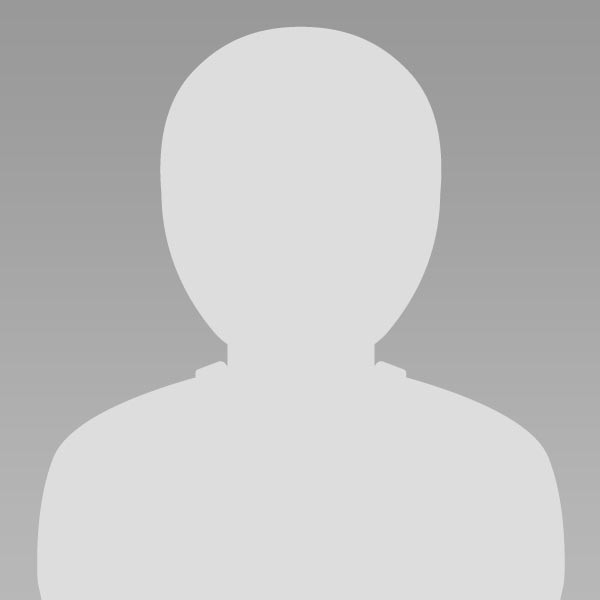 Mary L. Vargas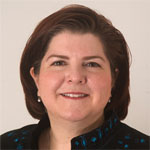 Mary L. Vargas: Founder of Achieve Consulting Group. An organization effectiveness expert, Mary has an unwavering belief that by building on strength, teams/ leaders/ organizations can overcome thorny issues, imagine and create vibrant futures, deal with tough situations and decisions, and be stronger for the process. Mary lives in San Francisco with her husband, Jose, and serves on Good Samaritan's board development committee.
Sandra Vivanco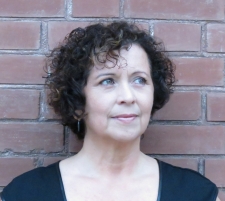 Sandra Vivanco: The product of a Peruvian?Colombian fusion, Sandra moved to San Francisco in the early 1980s to complete her undergraduate work at UC Berkeley. She later graduated with honors from Columbia University's GSAPP. She has practiced architecture in Japan, Portugal, Italy and Brazil and has taught at Barnard and Columbia in New York, UC Berkeley and CCA in the Bay Area, Escola da Cidade in São Paulo and Universidad Ricardo Palma in Lima. Sandra Vivanco is author to several articles on Latin American 20th century architecture ? specifically the post war condition in Brazil – including chapters in Transculturation, Cities, Spaces and Architectures in Latin America and Baroque New Worlds. In addition to leading the San Francisco based firm, A+D (Architecture+Design) Sandra is an Associate Professor of Architecture and Chair of Diversity Studies at California College of the Arts. While A+D is better known for their public work in communities of color, several of their residential projects are featured in two recent books: San Francisco Modern Homes and Casas en la Ciudad, Architectural Houses. Sandra was selected Architect of Community as one of 10 Architects to Watch featured in California Home & Design magazine in 2010.
Charmaine Yu
Charmaine Yu: Was a deputy public defender in San Francisco who worked closely together with many members of San Francisco's immigrant community. During her tenure as a public defender, she learned that the needs of children and families were an important component of serving a thriving San Francisco community. That experience led her to join Good Samaritan Family Resource Center's Board of Directors in 2013. She is now an attorney at Coblentz, Patch, Duffy & Bass LLP, representing Bay Area individuals and entities in complex commercial litigation in state and federal courts across the county.
Charmaine lives in the Potrero Hill neighborhood of San Francisco with her husband. When they're not here, they prefer to be traveling in Central and South America.