In a nation built by immigrants striving to create a brighter future, Good Samaritan believes struggling newcomer families and their children deserve the opportunity to succeed in their new home, and to strengthen our shared democracy. Every day, we help young children, youth and their families to obtain the skills, support and resources they need to overcome the challenges of poverty and displacement, and to improve the world we share.
Good Samaritan's History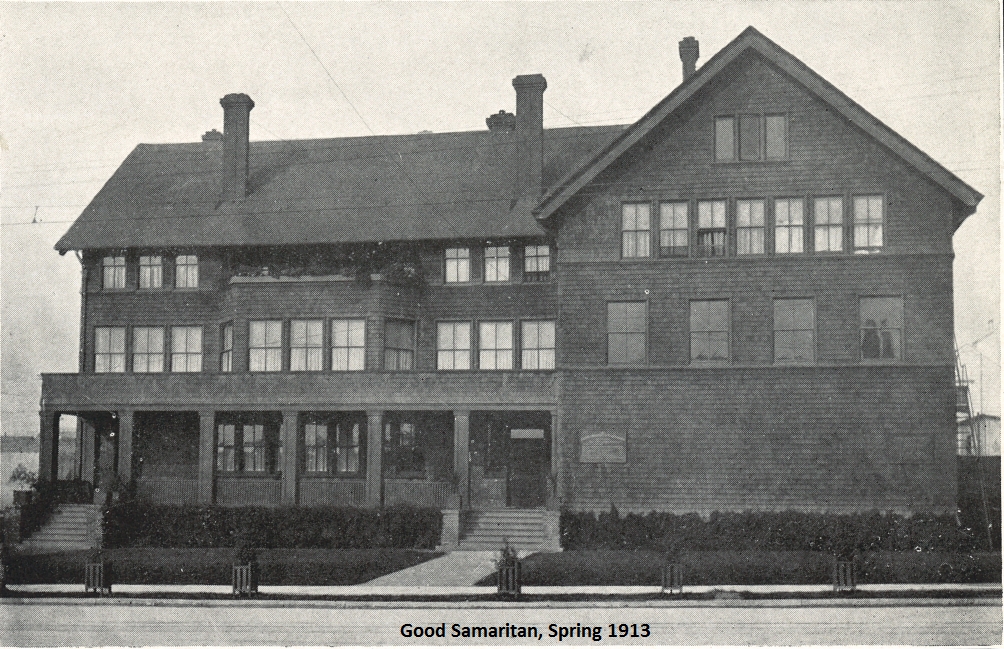 In 1886, Stanton Coit founded American's first settlement house, the Neighborhood Guild, later renamed University Settlement, on New York's Lower East Side. Over the next decade, Jane Addams founded Hull House in Chicago, and other civic leaders, Lillian Wald, John Lovejoy Elliott and Mary Simkhovitch among them, established settlement houses in New York City. In these times, social activist believed that students and people of wealth should "settle" in poverty-stricken neighborhoods both to provide services to improve the daily quality of life, as well as to evaluate conditions and work for social reform. The settlements taught adult education and English language classes, provided schooling for immigrants' children, organized job clubs, offered afterschool recreation, initiated public health services, and advocated for improved housing for the poor and working classes.
In San Francisco, Episcopalians influenced by London's Toynbee Hall and Chicago's Hull House, founded the Good Samaritan Mission in 1894.Originally serving immigrants from Scotland, Ireland, England and Western Europe, after 120 years of service, Good Samaritan has since worked with people from every corner of the world.
In the 1970's and 1980's,demographic and community needs required that Good Samaritan focus its work toward immigrants from Latin America uprooted by political and economic turmoil, and Native Americans during the reservation resettlement era.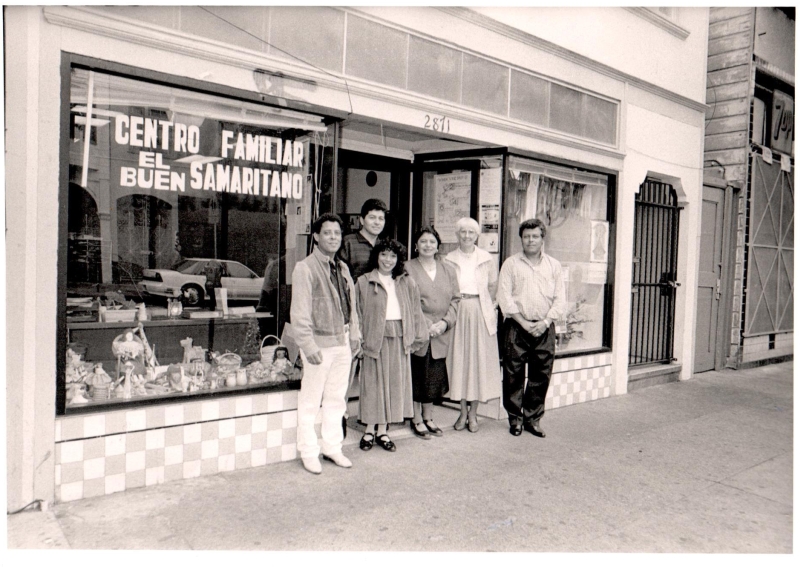 In 1989, Good Samaritan's home for more than 80 years on Potrero Avenue in the Mission District was severely damaged in the Loma Prieta earthquake. Thanks to the dedication and generosity of the Good Sam community and leadership of its board members, Good Samaritan built a new, modern center and low income family housing units, which was completed in 1995. While under construction, Good Samaritan relocated to 2871 24th Street.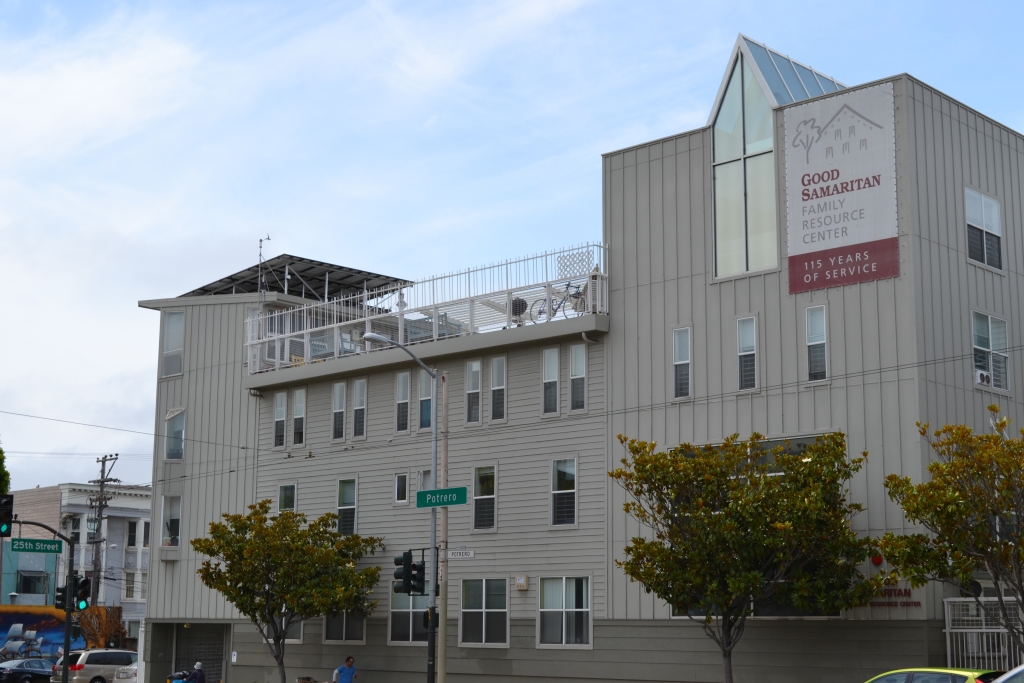 Good Samaritan also pioneered the Family Resource Center movement in San Francisco,developing best practices for strengthening families, and creating a two-generation model for serviceto support parents and their children.
Find out more about our Two-Generation Strategy by clicking here.