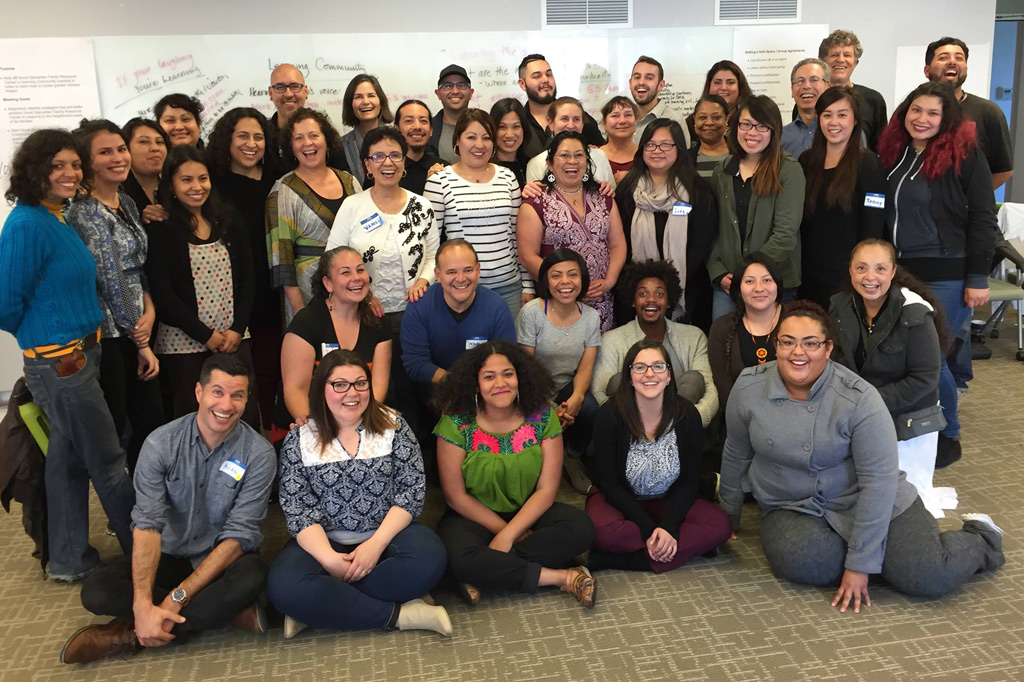 For 122 years, we have believed in being Good Samaritans by welcoming immigrants to San Francisco and helping them find pathways to opportunity. History teaches us that every new wave of immigrants has been met with suspicion and doubt; however, they have eventually been vindicated and saluted for their many contributions to our country.
Our organization's founders treated all who came through our doors with respect, honoring their dignity and hard work. These values still guide us today. Like the parable for which we are named, we help those in need—above all expectations. We do not allow differences, fears, or misconceptions to stop us from opening our hearts to all our neighbors.
Today, we invite you to be a Good Samaritan. Please stand with us, with courage and compassion, in the name of justice.
Good Samaritan Family Resource Center
---
Un mensaje a nuestra comunidad
Por 122 años, hemos creído firmemente en ser Buenos Samaritanos, dándoles la bienvenida a San Francisco a inmigrantes de varias partes del mundo y ayudándoles a encontrar caminos para alcanzar sus sueños y la prosperidad que buscan. La historia nos muestra que cada ola de inmigrantes ha sido recibida con desconfianza y dudas; sin embargo, con el tiempo estos grupos han sido revindicados y se les ha llegado a admirar por sus contribuciones únicas a nuestro país.
Los fundadores de nuestra organización trataron siempre a todo aquel que se acercó a nuestras puertas con respeto, reconociendo con honor la dignidad de su trabajo. Esos valores aun guían nuestra labor el día de hoy. Como la parábola de la cual se origina nuestro nombre, nosotros ayudamos a todo aquel que tenga necesidad, más allá de lo requerido por nuestras posiciones de trabajo. No permitimos que las diferencias, los miedos, o las percepciones erróneas nos impidan abrir nuestro corazón a todos nuestros vecinos.
Hoy, le invitamos a que usted también sea un Bueno Samaritano, y que se una a nosotros con valentía y compasión, en nombre de la justicia.
Good Samaritan Family Resource Center