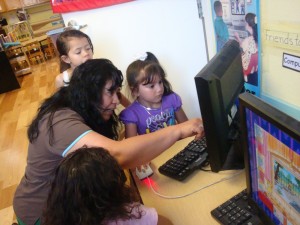 Early Childhood Development Services prioritize the healthy development of children during their most critical years, from birth to age five. Good Samaritan understands that simply teaching children their ABC's does not sufficiently prepare them to enter school.
Our programs focus on preparing the whole family for school readiness and ensuring that children are physically and emotionally healthy from birth until the time they enter school. Our teachers work closely to support parents by providing them with information, resources, and strategies to foster their children's learning and healthy, successful development.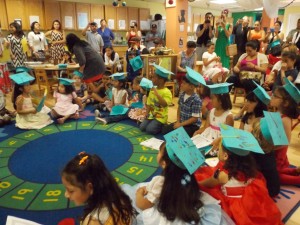 Good Samaritan Child Development Center (CDC)
The CDC upholds the philosophy that quality childhood education encompasses the whole child. This includes social, emotional, physical, cognitive, linguistic, and creative development. Believing that children exist within the social and cultural worlds of home and community, Good Samaritan recognizes and builds upon the experiences that each child brings to the classroom. This includes creating a learning environment that focuses on retaining and embracing home language and culture, while concurrently encouraging children to learn English.
Kids' Club
Early childhood development and education program for children ages 1-3 1/2 years old, offered to immigrant families who participate in Good Samaritan's programs. Kid's Club offers activities that promote early learning and develop the cognitive, social and literacy skills that children need to be ready for school. The program also provides screenings to identify children with developmental concerns, and working alongside the family, links these children to the appropriate supportive services in the agency or community. Kid's Club fosters learning in a fun environment and integrates parents by educating them about child development and teaches them to introduce early learning into their homes. When families know their young children are receiving quality care, they can engage more fully in the services offered at Good Samaritan Family Resource Center.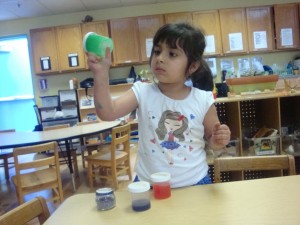 School Readiness Activities
Through a number of interactive family workshops, parents learn to support their children's development and create a strong foundation for academic success. During sessions, parents and children engage in age-appropriate activities, such as singing and playing games, that encourage early literacy, communication, and healthy parent-child attachment. Parents also attain ideas and tools for integrating play, learning, and a love of reading into their children's daily routines.