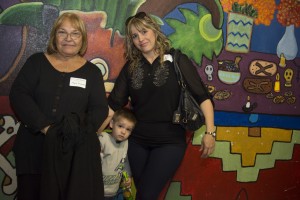 Family Strengthening Services inspire change for good by fortifying families and helping parents and children form healthy attachments. Our programs create a safe place for all family members – adults, youth, and children – to learn together, build community, and thrive.
Parenting and Family Education
Understanding that a positive home environment and strong parent-child bonds are crucial to long-term health and success, Good Samaritan offers a number of parenting and family education services. Interventions help families address barriers to quality parenting, such as social isolation, stress, and maternal depression. Families learn to form healthy attachments so that children learn, develop and thrive. Using culturally-adapted, evidence-based models, a variety of bilingual classes, workshops, and support groups are available to families. These group-based programs address a number of family situations and the age-specific developmental needs of children, while encouraging the development of peer support networks.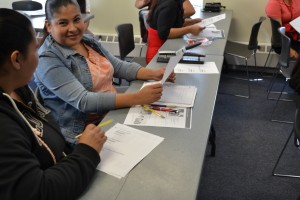 Literacy
Good Samaritan provides two levels of English as a Second Language (ESL) classes. All classes are offered in a culturally sensitive and linguistically appropriate environment, with instruction tailored to a population with limited formal education.
Empowerment Programs
Good Samaritan empowers families by blending education and leadership development with opportunities to connect with others and build community. Most of all, our organization provides families with a venue to share their strengths and learn from one another. Activities include weekly drop-in workshops for immigrant women, parent leadership trainings, a parent advisory committee, and the Promotoras community health worker training.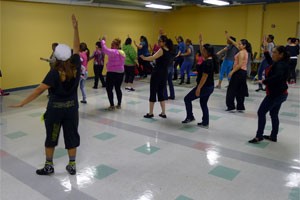 Supportive Services
A number of immigrant families face extreme isolation, stress, and trauma due to minimal social supports and loss of their cultural framework for self-sufficiency. Our team of caring, qualified staff is available to assist families with these difficulties through support groups, strength-based case management, or simply a confidential, listening ear. For more information or a referral contact, eanaya@goodsamfrc.org.
On an ongoing basis, Good Samaritan assists families to identify and connect to resources throughout the community.