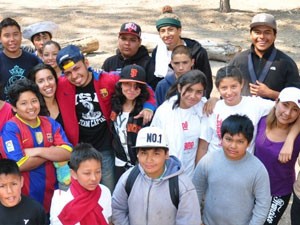 The Youth Services Program creates a safe place for immigrant and first-generation youth to practice life skills, learn healthy activities and behaviors, and promote these practices among their peers. Offered in partnership with families, schools, and other providers, services include after-school activities, school-based services, and summer programs. Together, this programming supports the social, physical and emotional development of youth while promoting academic success.
School-Based Activites
Good Samaritan supports youth in achieving their full potential by providing support groups and project-based activities that focus on cultural expression, health education, and leadership development. Based on solid youth development practices, the program engages and empowers participants to develop positive behaviors, resist negative peer pressure, and transition into healthy adulthood. Services are offered at Everett Middle School, James Lick Middle School, Horace Mann Middle School & International Studies Academy.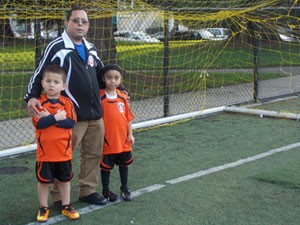 Youth Soccer Program
Since 1993, the Youth Soccer Program has brought together children, youth, and adult volunteers for outdoor fun. Each year, over 100 children and youth improve their teambuilding and physical fitness skills through this program. As they develop a sense of belonging and pride, young people stay active, build self-esteem, and avoid unhealthy behaviors.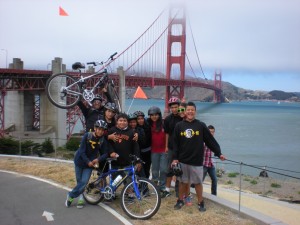 Summer Programs
During the summer months, Good Samaritan coordinates three separate programs for youth:
The Secret Garden Summer Program offers gardening, arts projects, and field trips for children, ages 6 to 10.
Sports Camp provides an introduction to soccer skills and other games, as well as art classes and field trips for children, ages 6 to 10.
The Youth Summer Program provides arts, crafts, bike riding, recreational sports, field trips, and camping trips for older youth, ages 10 to 14.
Teen Promotores Program
Through the Promotores program, teens are trained as community health workers who reach out to their peers to promote reproductive health education and pregnancy prevention. In addition to outreach, promotores hold workshops at organizations and schools in the community, and they provide youth with referrals to neighborhood teen clinics, such as Good Samaritan's Wolford Family Clinic.