Our Legacy: the Power to Grow
In a nation built by immigrants striving to create a brighter future, Good Samaritan believes struggling newcomer families and their children deserve the opportunity to succeed in their new home, and to strengthen our shared democracy. Every day, we help young children, youth and their families to obtain the skills, support and resources they need to overcome the challenges of poverty and displacement, and to improve the world we share. Learn More.

For over 120 years Good Samaritan has helped immigrants to San Francisco from around the world to build their futures in their new home. Today, we mainly work with low-income Latino immigrants from Mexico, Central and South America.
Read more.

Our mission is to help immigrant families access needed services, develop self-sufficiency, and participate fully as members of the community.
Learn More.

Your support makes a real difference in the lives of thousands of hardworking people striving to build a better future. Thank You.
How to Help.
California Public Utilities Commission TEAM Program
Learn about Good Samaritan's new partnership with the California Public Utilities Commission and Self-Help for the Elderly to provide in-language telecommunications education and assistance with disputes to consumers, who are non and limited English proficient.

NEW! Vision Academy
Program

Vision Academy, now an official program of Good Samaritan Family Resource Center, provides after school, summer camp, chess instruction, and general support services to under-served children, youth and families in San Francisco.

Free Events, Classes and Workshops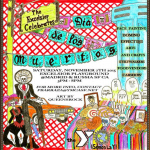 Celebrate Dia De Los Muertos!
-
Saturday, November 7
5:00pm – 8:00pm
Join us for face painting, domino, effect DJs, arts and crafts, stilt walkers, food vendors and a car show.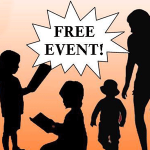 Family Resource Fair
-
Saturday, November 21
11:00am-3:00pm
Come enjoy workshops and activities with your family (DACA questions answered, tenant rights, free flu shots, face painting, magic show, snacks and more)!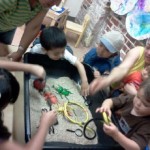 Exploremos Juntos
-
Todos los miércoles
0-12 meses: 9:30 - 10:30am, 12-36 meses: 11:00 - 12:30
Habrá variedad de actividades para interactuar con su niño incluyendo: juego, baile, música, cuentos, y exploración sensorial.
---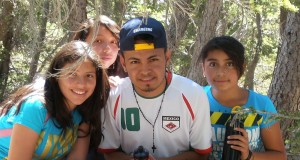 "I arrived from rural Mexico at the age of fourteen, facing language barriers and the challenges of poverty. In the 11th grade I became involved with Good Samaritan Family Resource Center through its coordination of the Latino Student Union. My grades improved and I started working with my peers to organize school and community events. I am now a Youth Leader at GoodSamFRC, mentoring other young people who are eager for a chance to find the right path, make a difference, and become the leaders of our future." — Luis Becerra