Donate Today
We're Close to Our $2.4M Goal!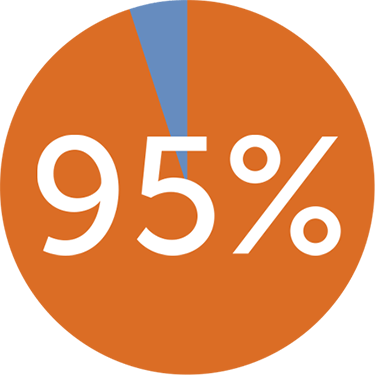 Your donation will help us open a second, affordable preschool campus in June 2021.
Casa Adelante, currently under construction at 2060 Folsom Street, will provide 127 permanently affordable apartments for low-income residents. Also, developers have invited Good Samaritan to open an on-site preschool on the ground floor.
Paz adds: "Good Samaritan secured 'Below Market Rate' rent from non-profit developers MEDA and Chinatown CDC: our new school will pay only $1/year for a 35-year term. Still, there is more to do before we can open our doors, and we are asking everyday people and philanthropists alike to help us."
As of October 2020, Good Samaritan is 95% of the way to our $2.4M capital campaign goal; construction on this new preschool campus is underway! We need more San Franciscans to donate to help us finish this school to reduce the number of children (currently 2,000+) who can't find an open, affordable, licensed preschool in San Francisco. Every contribution—in any amount—will help low-income children and parents for decades to come in our expensive City.
At the recent groundbreaking for the new project, Supervisor Hillary Ronen said: "This is such a special day, and I celebrate with my Mission community. It took hard work and imagination to turn what was once a city-owned parking lot into what is now the beautiful In Chan Kajaal playground and soon to be affordable homes and a new preschool. Viva Casa Adelante—2060 Folsom St!"
Our preschool solution is cost-effective:
We've negotiated a $1/year lease with developers for a 35-year term
Total savings = $6M compared to a market rate lease ($172,800/year)
State and local government tuition subsidies plus family contributions will cover all operating costs ($20K per student/year in today's dollars)
Our preschool solution promotes educational equity:
Across our state, children of color are less likely to be enrolled in preschool than non-Latino children, 42% vs. 55%, respectively (The State of Preschool 2017, The National Institute for Early Education Research, 2018)
Nearly all of Good Samaritan's preschoolers are children of color and/or English Language Learners